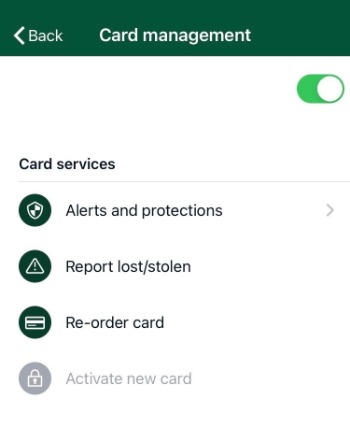 Card Management within Flint Anywhere enables debit card holders to set their own usage and alert rules for their card.  Here are some of the things you can do in Card Management:
-Turn the card on and off quickly, whether you're at a computer using a browser or in town on your phone. 
- Add a travel notice to your card so that purchases can be allowed wherever you  go.
-Set per-transaction spending limits based on various factors such as dollar amount, transaction type, or merchant type.
-Receive alerts on all transactions or attempts declined.
-Set a location boundary where the card can be used based on map region or device geolocation.
-Set parental or employer controls and monitoring.