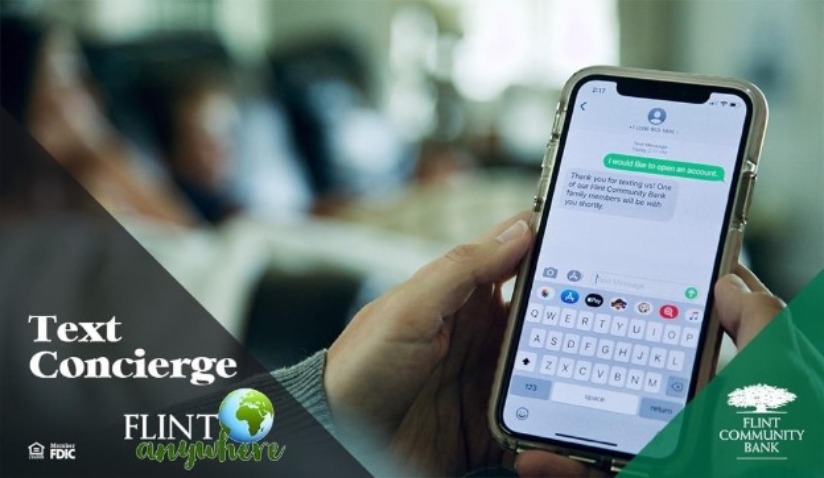 Text Us at 229-903-1400 
Debit card issue?  Text us!  Question about a loan?  Text us!   Need help with Flint Anywhere?  Text us!
During normal banking hours, you will receive a reply in 5 minutes or less.
You may also text "Enroll flint info" to 39257 to connect with us. 
It's an easy way to receive alerts, be reminded of holidays, and other important communications.